Dear community,
I tried setting the email preferences and got this info banner:

Upon clicking on "Mail" I go this error: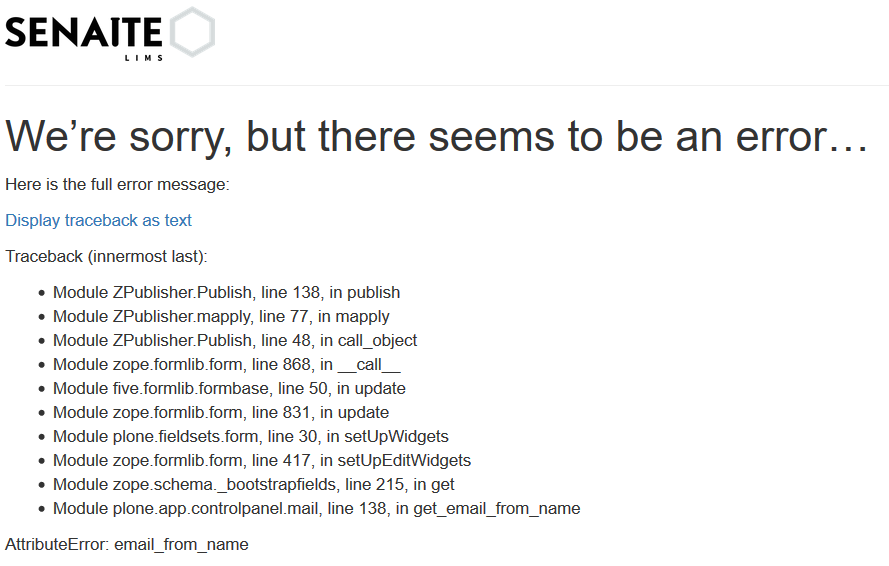 Is this supposed to happen?
If I did it wrong, what is the recommended way to set emial configuration?
I even tried setting it through ZMI after I got this error, but still without luck. I cannot make an entry for the "From" address there.
I want to be able to receive emails from senaite when devices are due for calibration. Is this possible?
Please enlighten me.
Thanks,
Andreas