Dear Colleagues,
I have this problem for several months, so I waited for the latest release but still saw this problem. I have a fresh built system and I re-entered data.
Plone 4.3.17
Senaite.core 1.2.9
Senaite. lims 1.2.2
senaite.jsonapi 1.2.0
senaite.api 1.2.3.post2.
I have three Analysis Services: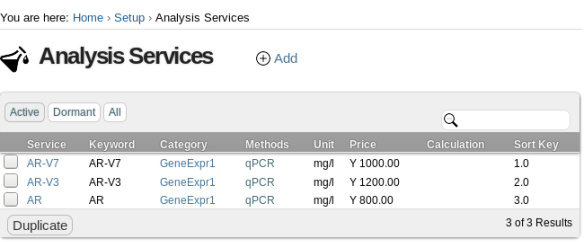 In WorksheetTemplate1, I selected all of them. But I saw two problems here: "3 of 0 Results" means the total count of Analysis Services is 0? "Deactivate" button does not work either.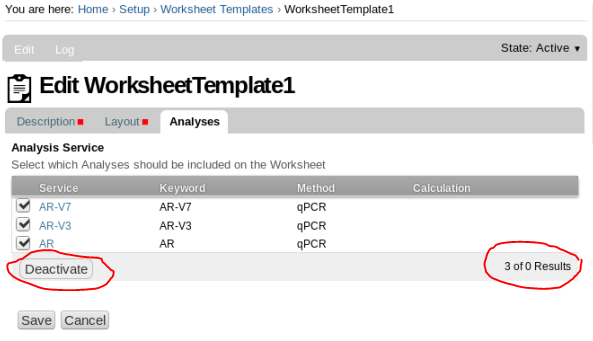 The issues are extended to worksheets as well. For WS-001, although its template is WorksheetTemplate1, no analysis can be added into it. I tried "Apply template", but got "No analyses were added to this worksheet". Clicking "Search" button returns 0 result, no matter what filters I use.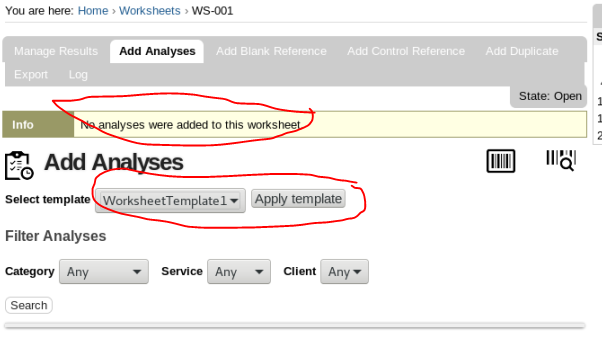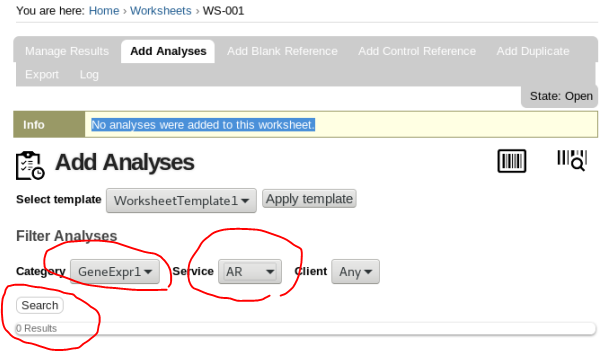 So far I get no opportunity to add analysis into worksheet. Please help. Thanks a lot! – Lei