Greetings,
I am looking for report templates support as the following pictures. For Senaite Health…
For individual test request, we would like to add a range comment column explaining the different range values. Collapsible/blank if no comment present.
For analysis profiles, a standard pre-configured results interpretation table/text. Blank if no interpretation available.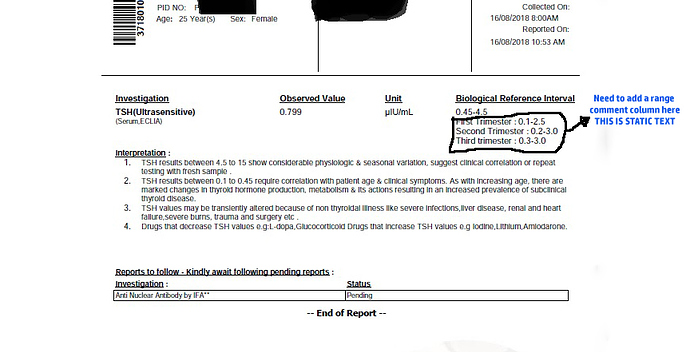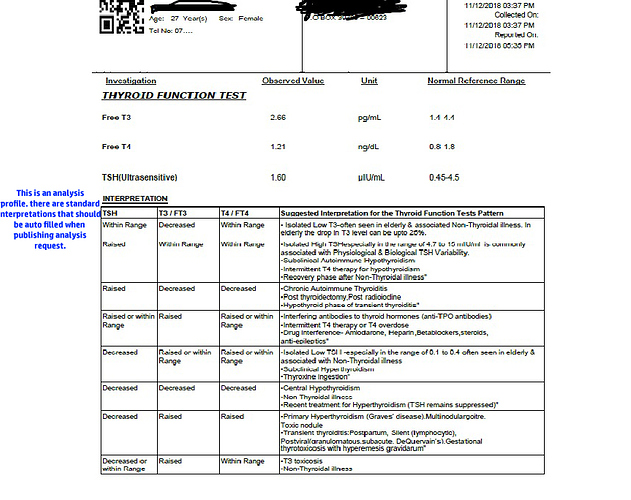 Looking for community or professional support. Thanks.