Hello!
I am getting a strange error involving the JavaScript when viewing certain samples regardless of whether it is via the primary Sample View, the Client Sample View, or the Batch Sample View. For some samples (seemingly random), they will not show up at all and will prevent ANY samples from displaying in the listing, and I get this error in the browser console:

I have traced the problem to these 2 functions, but am struggling to bridge the call back to Python and determine why this error even occurs, nor am I familiar with any JS tools (yet) that would help solve this.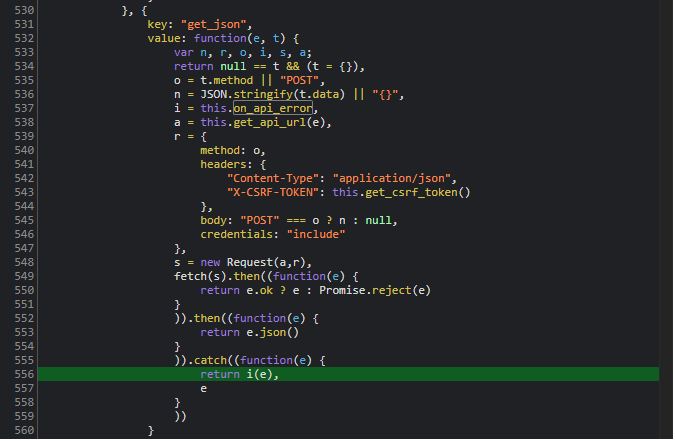 I am using both a custom Add-On and created the client using the Senaite API, so my best guess at this time is that there exists some hardcoded check for SOME datapoint being sent in the JSON object that is failing.
However, the perplexing thing is that this only occurs for SOME Samples, and it is not obvious which Samples it is happening to.
I realize that this could be affected by our Add-On, and therefore is not necessarily a Senaite bug at this time. However, I have not edited any JavaScript, so I'm mostly looking for assistance is understanding how to diagnose such a generic JavaScript error when the rest of the Python stack isn't throwing any errors nor warnings. At least some information on tracing the get_json or on_api_error functions would be extremely helpful

.